Explore The 7-Seat MU-X
On or off-road, the 7-seat MU-X performs with perfection. Thanks to its exclusive 3.0L Isuzu turbo diesel engine power, effortless 430Nm of torque and intuitive 6 speed transmission, the MU-X has what it takes to get you across town or around Australia.
3.0 Tonne Towing
The MU-X's powerful diesel engine pulls trailers, boats and caravans up hill and down the highway without breaking a sweat.
Passive entry start system
A smart key offers an innovative and simple way to lock and unlock the vehicle.
SatNav & Reversing Camera
Know what's behind you while parking. Touch-screen SatNav system ensures you get to your destination.
Leather Accented Seats§
Experience ultimate driving luxury with leather accented seats§, standard on the top of the range LS-T models.
Performance
The driving heart of the MU-X is the exclusive, fuel efficient Isuzu 3.0L turbo diesel engine producing 430Nm of torque for smooth, effortless acceleration no matter what load you're carrying or towing.
Design
The MU-X is made to impress with 7 split-fold seats for passenger and packing versatility, along with the latest in driver information and entertainment technology, all wrapped up in a sleek modern SUV body.
Reliability
TA steel timing chain, split camshafts and robust ladder chassis are just some of the superior engineering features that give the MU-X legendary reliability under even the toughest conditions.
Safety.
The MU-X is serious about safety with 6 airbags, anti-intrusion bars and impact absorbing chassis, reversing camera, rear park assist and a whole range of electronic active safety features for a maximum 5-star ANCAP safety rating.
MU-X Range
4x4 Models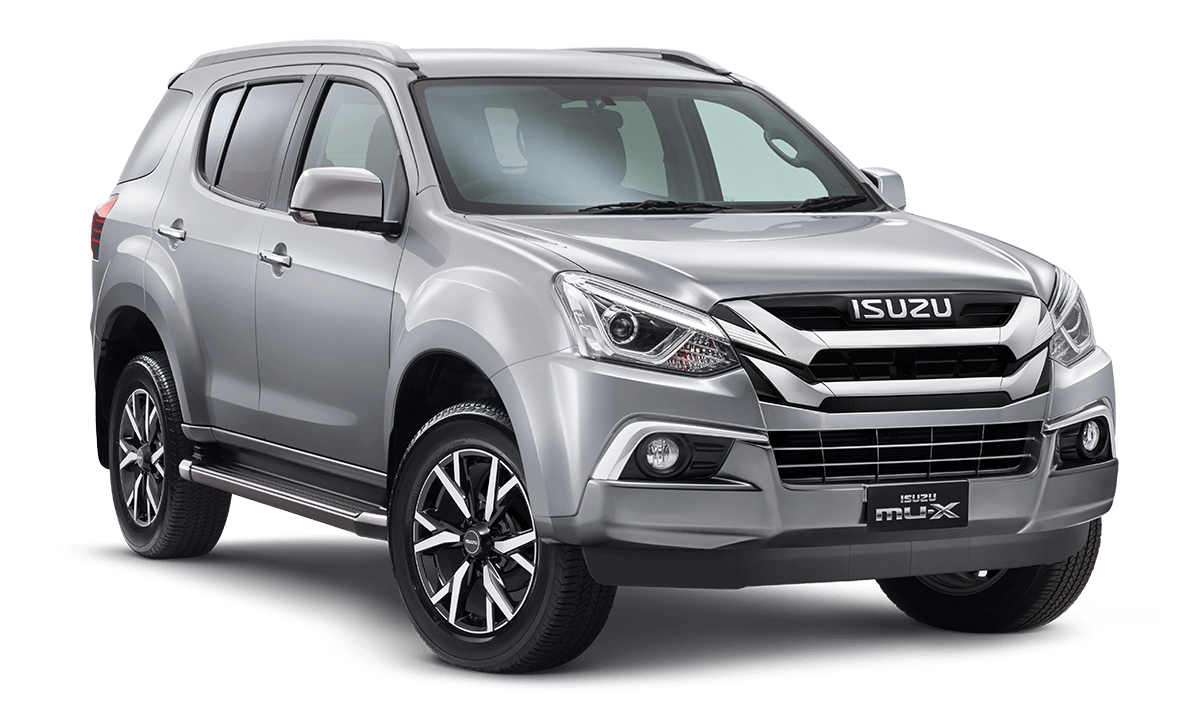 MU-X 4x4 LS-T
MU-X 4x4 LS-U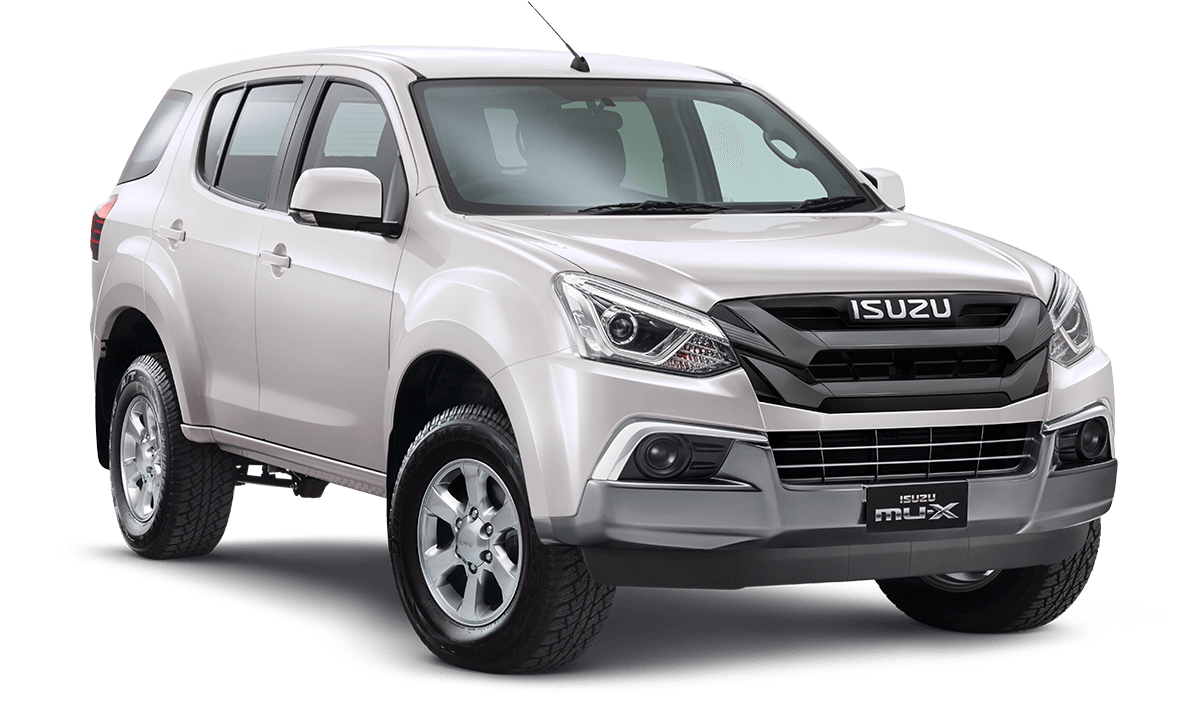 MU-X 4x4 LS-M
4x2 Models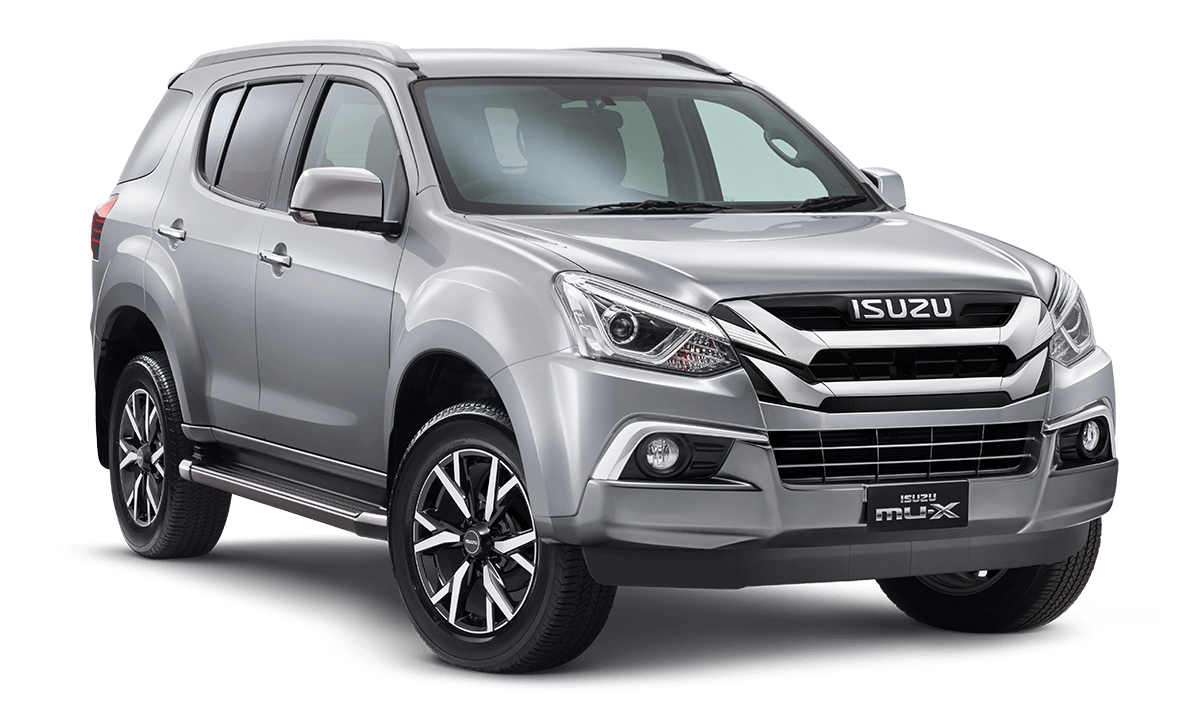 MU-X 4x2 LS-T
MU-X 4x2 LS-U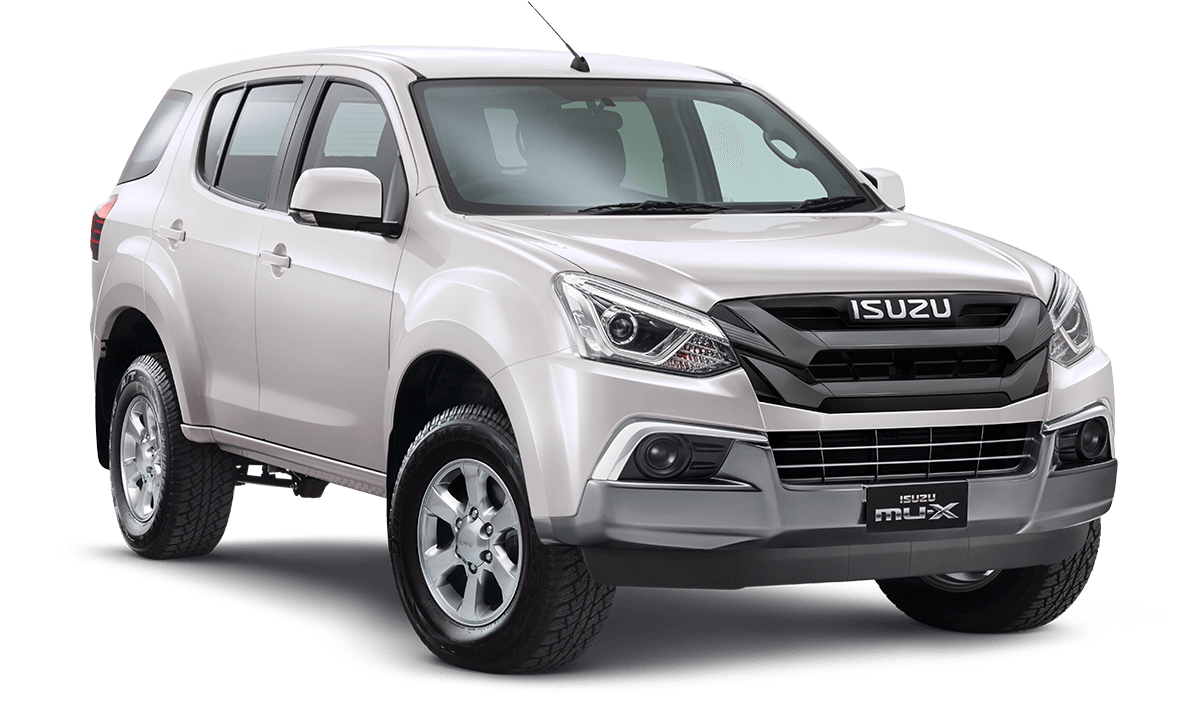 MU-X 4x2 LS-M